As
reported by The Trucker
: Congress went back to work Tuesday on a $1.1 trillion, government-wide spending bill that likely will include language to suspend the current 34-hour restart provision of the Hours of Service rule.
But, The Associated Press reported that snags caused by policy difference were holding up progress.
Congress must either pass a new spending bill or extend the current one by midnight Thursday, when the current bill expires.
The massive measure is the main piece of unfinished business before the lame-duck Congress packs up for the holidays and Republicans take full control of Capitol Hill next month. GOP leaders want a clean slate to start next year and are eager for a deal. Democrats want a deal as well — while they retain power in the Senate.
Money issues have been worked out, but hang-ups Monday included a demand by House Republicans to ease regulations on businesses that use derivatives to hedge risk. Talks continued on a provision that would mean pension cuts for more than 1 million retirees who are paid by distressed multiemployers pension plans.
On Saturday and Monday, trucking industry stakeholders, including the Department of Transportation, industry associations and safety advocates took turns issuing statements about the 34-restart suspension.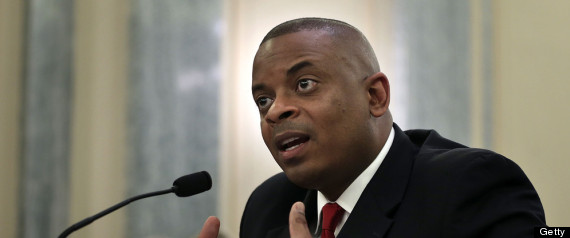 Transportation Secretary Anthony Foxx told lawmakers in a letter
last Thursday that he was seriously concerned that any suspension
of the 34-hour restart would put lives at risk as it would increase the
maximum allowable work limits for truck drivers from an average of
70 hours per week to over 82.
Transportation Secretary Anthony Foxx used his Fast Lane blog to urge Congress not to suspend the rule.
So did safety advocates, who held a news conference at the U.S. Capitol saying that legislation to suspend the rule would be a Christmas present for the trucking industry.
The American Trucking Associations and the Owner-Operator Independent Drivers Association both issued statements recently urging passage of the suspension legislation.
The broader spending measure would fund the day-to-day operations of every federal agency, from the Pentagon to the Border Patrol to the agencies coordinating the government's response to Ebola at home and abroad. Details were closely held but the parameters of the measure came into shape after lengthy negotiations last week and over the weekend.
Top leaders had hoped to unveil the spending measure by Monday evening in anticipation of a House vote Wednesday, but working out the measure's many policy add-ons — called "riders" — proved too difficult for the top Democrats and Republicans in the House and Senate. Now, the hope is that the measure will be made public Tuesday.
Current funding expires at midnight Thursday, so a short-term funding bill is likely to be required to make sure there isn't a government shutdown.
Also on the packed agenda for the week is a renewal of the government's terrorism insurance programs, eagerly sought by the construction industry; a one-year renewal of a package of expired tax breaks for individuals and businesses; and a defense policy measure that renews the Pentagon's authority to train Syrian rebels to battle Islamic State militants who control large swaths of Iraq and Syria.
President Barack Obama would receive more than $5 billion of his $6.2 billion request to combat Ebola at home and abroad, but aides said the measure is likely to undercut reforms to the school lunch program that are a top priority of first lady Michelle Obama by easing requirements for limiting salt and including more whole grains in lunches that are the main meal of the day for many poor children.
There's more than $70 billion to conduct overseas anti-terror operations, including funds to fight Islamic State extremists and money for State Department diplomacy efforts. But the Pentagon's core budget would be held flat at current levels of about $490 billion.
The bill freezes funding for core government accounts at slightly more than $1 trillion, but the total cost will approach $1.1 trillion after war funding and emergency money to fight Ebola is added in. Veterans' health programs get increases, but large portions of the budget are mostly frozen in place.